There's nothing which is worse than finding out the electrician who has been hired for a job isn't good enough. Whether it is commercial, industrial or residential work that needs to be done, the electrician needs to be a thorough professional who knows what he/she is doing. Selecting the wrong contractor will only result in additional costs in the long run. It will also increase the risk of fire hazards or electrical shocks while using appliances or turning on switches.
Comparisons
It is always important to get quotes from more than one company and to compare the quotes wi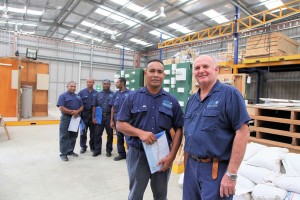 th various others to see which one is the best. It isn't the most expensive company which will be the best. But the cheapest company certainly won't be the best either. It is important to make a point out of comparing the quotes received from various services before deciding which company to go with.
Licensing
Hiring an unlicensed contractor is never recommended. It is the worst possible move and there are no guarantees on the type of work that will be done at the end of the day. Checking the credentials of an electrician is very important to ensure the right decision is made and only a professional contractor is hired.
References
Getting references from any contractor before appointing them is very important too. This is the best way of knowing how good they really are. If they are good at what they do, they shouldn't have any trouble providing references. If they can't it either means that they aren't good at what they do or they haven't been around long enough. On both occasions, they shouldn't be considered for any electrical work.
Conclusion
These are just a few of the simple things which need to be kept in mind to ensure the right electrician is hired. Hiring a professional is very important. These tips will help ensure that the person hired is a professional.